Rotoworld Premium Products
for mlb 2020
DOMINATE
ALL SEASON LONG
WITH OUR MOST POPULAR PACKAGE
Save $4.99 Instantly
JUST $34.99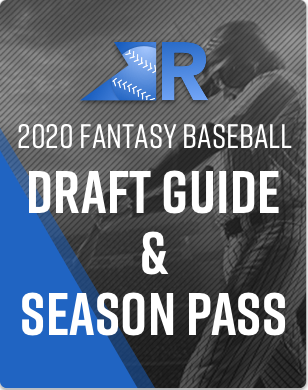 DRAFT GUIDE
More than 1000 player profiles
Rankings, Positional Tiers & Customizable Projections
Exclusive expert columns, Team reports, Top 100 prospects w/ outlooks and much more!
Bonus: Get the Baseball Cheatsheet & Baseball Magazine as Downloadable PDFs for FREE!
SEASON PASS
Constantly updated rankings & Customizable projections
Player Tracker, Trade Analyzer, Lineup Adviser, Start/Sit tool, Pick of the Day, Lineup breakdowns and much more!
Save $4.99 Instantly
JUST $34.99